Positive change is around the corner
Our Kids Life Coaching Programmes have all been created based on well researched Brain Science, but still have a healthy combination of fun play based activities that inspire children to achieve their fullest potential.
We believe that every child should be the leader of their own lives, but unfortunately the modern world sometimes gets in the way of this.
External influences, toxic surroundings and technology all play a role in their negative behaviour. That's why all our Kids Life Coaching Programmes have been designed to lay down the foundation for making healthy life choices.
Children are our future, and we need to protect them with the tools for a positive mindset that leaves them resilient and confident.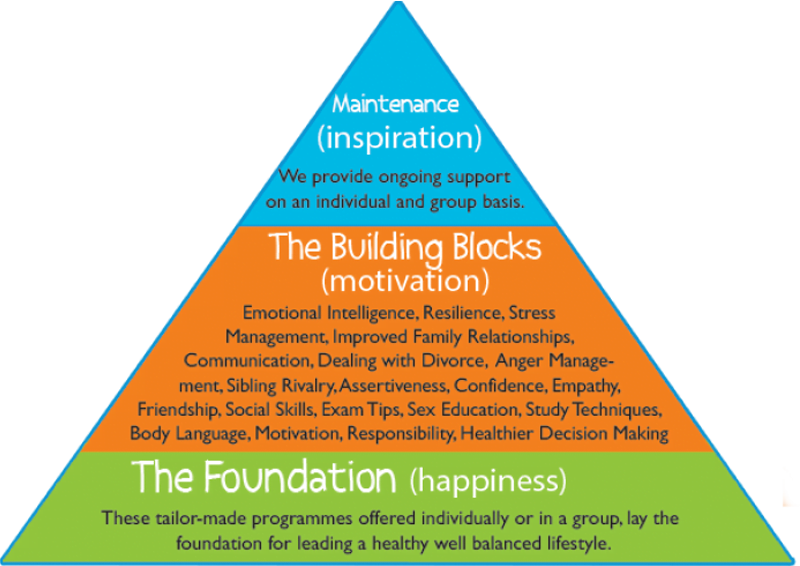 Impact • Assess • Consult • Evaluate • Refer • Act • Plan • Coach • Maintenance • Support
Our 10 Step Process
Our 10 step Kids Life Coaching process is tried, tested and has been developed based on working experience in the field since 2003. All our certified Kids Life Coaches use the process with every child they coach. It's global, it's amazing, it's zeal-some!
Foundation Programmes
We all know that houses need a solid foundation to stay standing strong, and the same applies when it comes to instilling positive change in children. Forget the bricks and mortar, we'll lift them high with our Kids Life Coaching foundation programme.
Do you have some questions about what Kids LIfe Coaching is all about? Then why not take a look at our free Special report.
Building Blocks Programmes
Once children have finished their Foundation coaching programme, they're part of our Zeal family and able to attend our range of Building Blocks programmes. These group sessions reinforce the lessons they've already learnt, but with lots of constructive fun and opportunities to socialise! Like little bricks building the life of their dreams!
Maintenance Programmes
Our Maintenance programmes are all about providing on-going emotional support to children. It's all about keeping momentum going because we believe that motivation is a lifelong process. Once your child becomes part of our Zeal family, we've got them covered!
Are you worried about your child's negative behaviour. Then take our lifestyle assessment today to help them thrive.