Positive change starts with a solid foundation
As a parent, you want your child to become the leader of their own life, by understanding their true value and worth. Our foundation Play Based Coaching programme has been designed to help them achieve their full potential and understand their unique place in the world.
It doesn't matter how committed you are to offering parental support to your children, you may not always get it right. We understand that you probably feel the need to figure it all out by yourself, but sometimes it takes a tour guide like one of our Play Based Coaches to support your child in navigating our fast paced modern world and and challenges they may be facing.
But the best gift you can give them is the ability to navigate the ups and downs of life with confidence.
Learning requires stumbling, correcting, and growing. So whatever your child may be facing right now, how you help them deal with it will determine the impact it has on their future.
This all starts with creating a foundation of positive beliefs for your child so that they believe in themselves.
Positive Attitude • Emotional Intelligence • Resilience • Focus • Communication • Creativity • Inspiration • Growth Mindset • Confidence • Empathy • Relaxation • Social Skills • Motivation • Responsibility • Concentration • Happiness
Your child can become a Super Hero Change Maker! Enrol in a foundation course that is guaranteed to motivate and inspire your whole family.
It's not what you do for your children but what they are taught to do for themselves that will make them successful in life.
Life doesn't have to be too serious! Taking your child on their journey through the ups and downs of life is about giving them a fun easy to use toolkit for making good choices. We understand that this isn't always easy so that's where we come in.
Our global network of Play Based Coaches are on hand to give your child a fun toolkit that will give them the skills for a "Leadership Mindset" that gives them a lifetime of success.
All children should have the chance to become the leaders of their own lives, and with our foundation programme they'll soon be able to reach their truest, fullest potential no matter what they may be facing.
What we offer
Fun interactive play based coaching sessions
Work in highly stimulating child friendly environments
Focussed on individual or small group coaching
Adventure based home activities
Packaged neuroscience and psychology so that children understand
A trauma informed approach
Create the steps for building a dream future
Find and focus on strengths and talents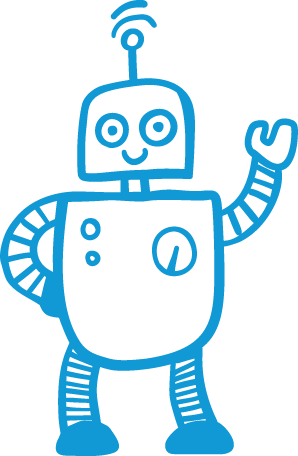 Empower children to be take accountability for their own personal development
Support toddlers to teens but especially children below the age of 12 before things have gone drastically wrong
Coach the child to communicate effectively with their parents so that their needs can be realistically met
We collaborate with parents, therapists and teachers
Build a solid foundation for sustainable change and then provide the building blocks for maintaining momentum

Assess every child's

individual needs

to ensure they are well

supported

Provide a tailor-made plan of action that is goal orientated
Focus on working towards measurable and targeted outcomes that show lasting change.
We are looking for Play Based Coaches to join our global network. Your first step in this rewarding journey is one click away.
Our foundation Play Based Coaching Programme works especially well with younger children but is also effective with teens. Research has shown that laying the foundation for good lifestyle choices that will lead to a lifetime of success, should start as young as possible.
We also understand that play is the language of childhood and so our approach taps into this natural learning ability through our fun interactive coaching sessions that lay the foundation for positive change that lasts.
We value your child's uniqueness and so we understand that a generic programme with generic outcomes won't lay a solid foundation for sustainable change.
This is why we tailor make our coaching programme by asking you to complete our online Kid Life Studio® Lifestyle Assessment. This is the first rung of your child's ladder of success and it gives us measurable outcomes to work towards.
Interested in enrolling your child in a foundation coaching programme with one of our certified Play Based Coaches? Then visit our Coach directory page.
What will your child gain?
The personal outcomes your child will achieve through participating in their tailor-made Play Based Foundation Coaching programme is dependent on their needs identified.
The results you can expect when your child uses our unique recipe include:
Implementing daily routines to build resilience

Ability to handle stress and reduce anxiety

Easier social interaction and communication

Improved academic results

Standing up to negative peer pressure

Better listening skills

Strategies for overcoming challenges

Improved emotional regulation and self control

Reduction in negative self defeating behaviours
Relationships improve amongst siblings

Better co-operation and ability to follow instructions

More confidence and feeling self assured

Empathy and compassion towards others

Taking responsibility for their actions

Being calmer and more focused

Increased Motivation and Happiness

Co-operation improves resulting in less arguing
Are you still unsure about if your child needs our Kids Life coaching programme? Or are you worried about taking that first step?
Our team is here to help!
Why don't you read our special report on coaching kids and we'll show you why even kids without "problems" deserve to be coached.